Implementation & Sustainability
Organizational transformation support can be provided by retaining Empowered Inclusion for a specified time to assist in the implementation of the DEI plan using our Strategic Diversity Officer (SDO) on Loan program. Multiple clients have found this ongoing consultation service vital for leadership, DE&I councils, and employee resource groups as they refine and implement plans from the strategic LLD™ process in their continuing inclusion journey.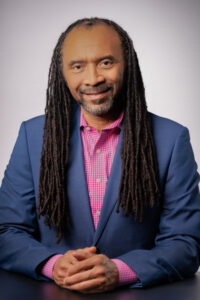 Client Testimonials
"We at Lovesac have really loved working with Darrell and team on developing our DE&I programs and improving our executive team's knowledge and understanding in these realms. The BCG approach is current, well-informed, and pragmatic. Darrell's personal expertise and communication style is especially useful in bringing others along to better understanding and utilizing these increasingly important skills in empathy, understanding, and leadership."
— Shawn Nelson
CEO, Lovesac
When the deaths of George Floyd, Breonna Taylor and Ahmaud Arbery triggered social unrest in the world, the US and for our associates at Lovesac, we knew we wanted to do something to help. We also knew that, although we care very much for our associates and put them first, this was different, and we were not experts. I still remember reaching out to Darrell from Butler Consulting Group – BC Innovations inquiring if he/they had the expertise to help us respond and to help us create a DEI strategy for Lovesac that aligned with our company's mission, guiding principles and values. I instantly felt that we were in great hands, and as time went on, not only did Darrell and BC Innovations help us create listening sessions for our associates to honestly express how they were feeling, they ultimately helped us create a Strategic Diversity Framework that comprised of 3 levels: our executive team through a steering committee, a diversity council for leaders and associates who want to be actively involved and lastly, a way for all associates to participate and learn of all of the DEI initiatives we have in place. Our goal at Lovesac is to ensure all our associates feel that they belong at Lovesac, and we have been able to approach this important work thoughtfully, because of the expertise and collaboration we have experienced with Butler Consulting Group – BC Innovations.
– Dora Thagouras
Sr Vice President of People & Culture, Lovesac